In classical Latin, the word "Durabo" translates as "I will survive". This formula has been used for centuries as the motto of kings and cardinals, the battle cry of an army, and even as verses of poetry. By taking DURABO® as our brand name, we embraced its heritage – a combination of a vision to create a lasting style and a promise made to our clients.
BRAND HISTORY
DURABO® is a commercial brand of the Kreator company; a family business with over 35 years of history in production of military uniforms. Our company is located in the beautiful Gothic city of Toruń. It is no coincidence that all the symbols of the DURABO® brand – the Salamander and the name itself are closely related to the history of Toruń. Our project was launched in 2018, and the 2019 season is the brand's first collection.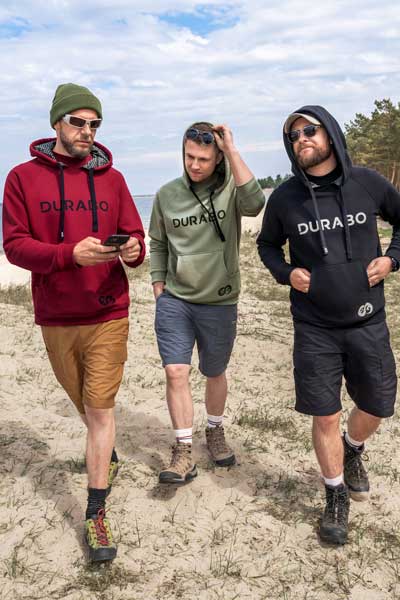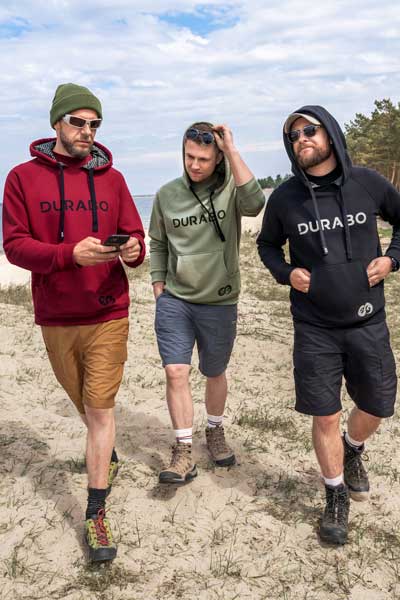 CORDURA®
Cordura is a trade name for fabrics characterized by high abrasion resistance. This feature was obtained thanks to the use of a special structure of fibres and their weaving methods. Currently, Cordura® is widely used in the production of combat uniforms and suits, hiking, expedition and cycling backpacks, as well as shoes and clothing for motorcyclists. This fabric boasts high resistance to weather conditions and, thanks to its internal structure, is very light. These properties fit perfectly into the brand's philosophy, which is why the DURABO® collection is based primarily on Cordura® fabrics. Now your new jeans, flannel shirt, jacket or tactical pants will be able to meet the daily challenges of the urban "battlefield".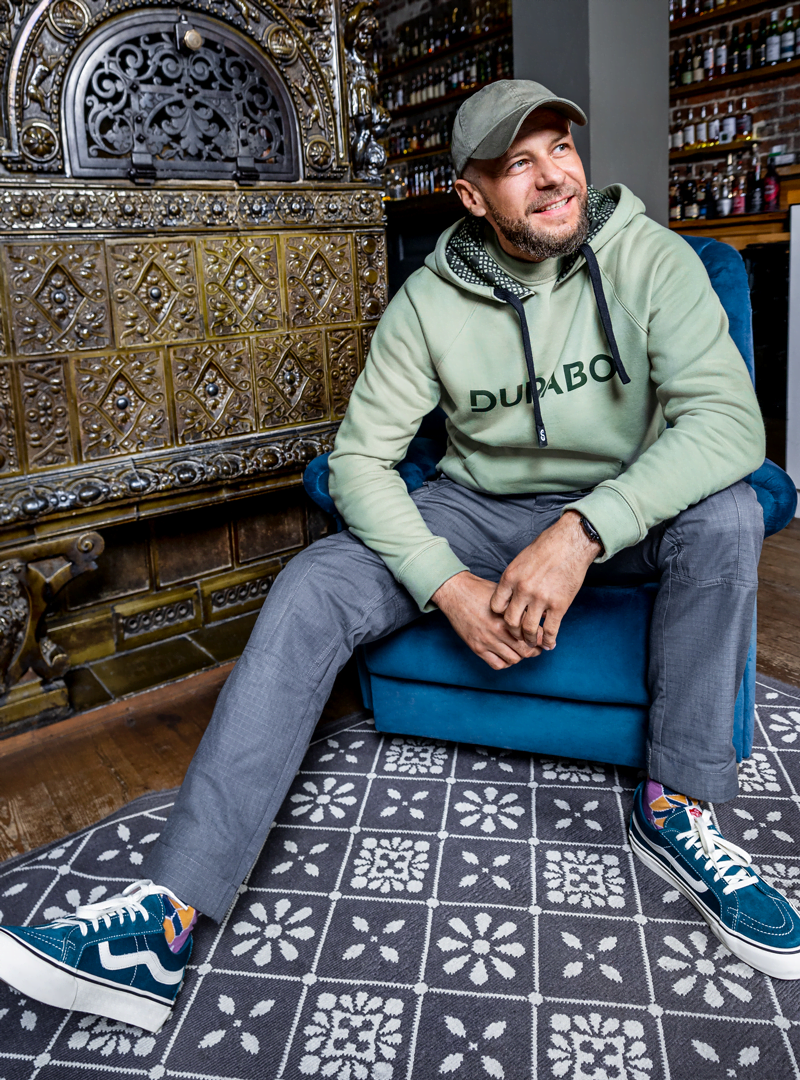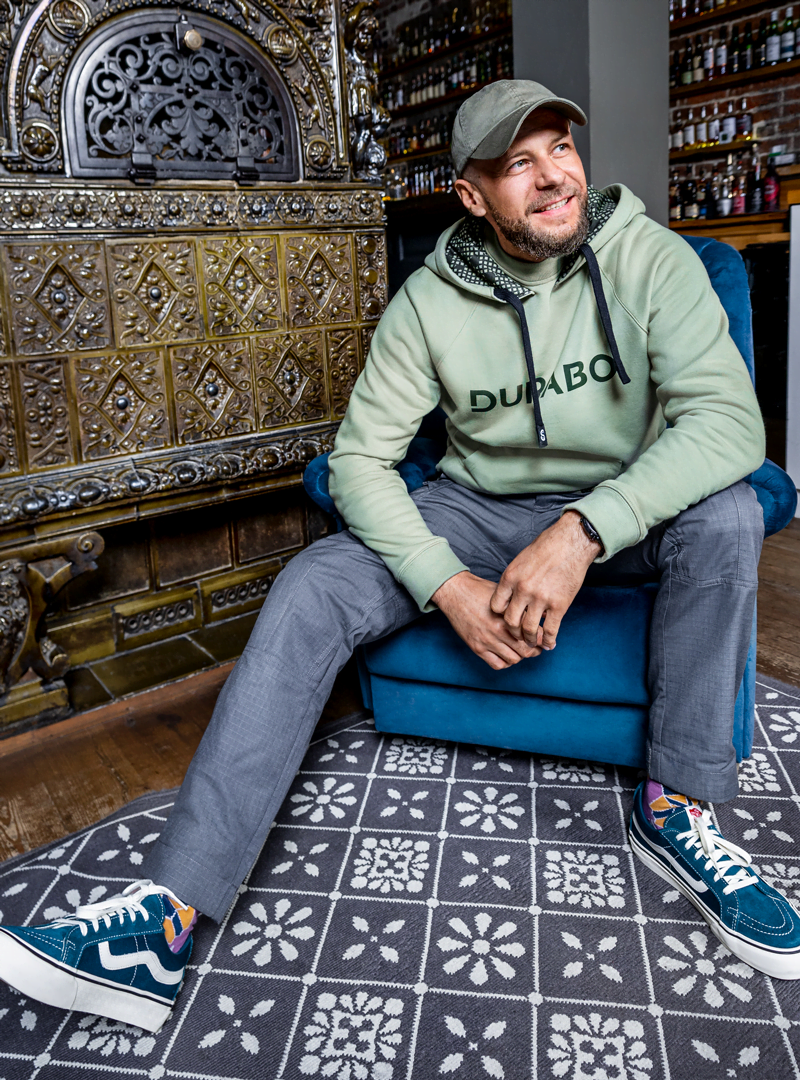 Polish outdoor clothing brand
As enthusiasts of extreme activities, we offer durable tactical clothing of the highest quality, proving itself in many circumstances. Among Polish outdoor brands, we stand out for our comprehensive approach to the design and production of outdoor clothing. From A to Z we have created all models of pants, shirts, sweatshirts or jackets available from us.
Being a Polish outdoor brand, we strive to give 100% of ourselves so that every customer is delighted not only with the high quality of our tactical clothing, but also with its functionality and exceptional longevity. We want the purchase of our outdoor clothing to be an investment in a life full of expeditions and activities and in the pursuit of a better, stronger version of yourself.
TYPES OF OUTDOOR CLOTHING
We offer tactical military-style clothing that refers to many classic combat uniforms. As a result, we use excellent ideas for practical solutions, such as numerous convenient pockets or adjustments. We offer men's and women's clothes of Polish production, which are suitable for both walking in the mountains and hunting. Particularly in recent years, it is the increased shooting activity that makes our clothing ideal for hunters and those associated with the hunting community.
Tactical clothing for bushcraft activities, mountain expeditions or military training should work well in summer as well as winter. To meet this, we have created a number of clothing lines with the right features. Examples include a military-style winter jacket or short comfortable shorts for trekking, for example. All of our garments are extremely durable, as we have used durable Cordura® fibers throughout, a material that is resistant to abrasion and other mechanical damage. By using the right weave of cotton fibers with Cordura® in the garments, we have achieved the optimal effect of allowing moisture to escape and be protected from it at the same time. The garments from DURABO are also extremely breathable, making them ideal clothing for going into the mountains, the woods or for tactical training.
DESIGN PHILOSOPHY
As Stephen King wrote in one of his novels "everything old is new again". Our mission is to create universal clothing, the functionality and quality of which will be appreciated by our clients. This resolution prompted us to look at the history of military clothing for inspiration. We looked at the most classic designs of field clothing of the 20th century and designed them anew, combining their best features, style and functionality with the possibilities offered by modern materials and technical fabrics. The DURABO® collection grants you a classic retro look combined with improved ergonomics, functionality and, thanks to the use of Cordura® fibres in our fabrics, great durability.